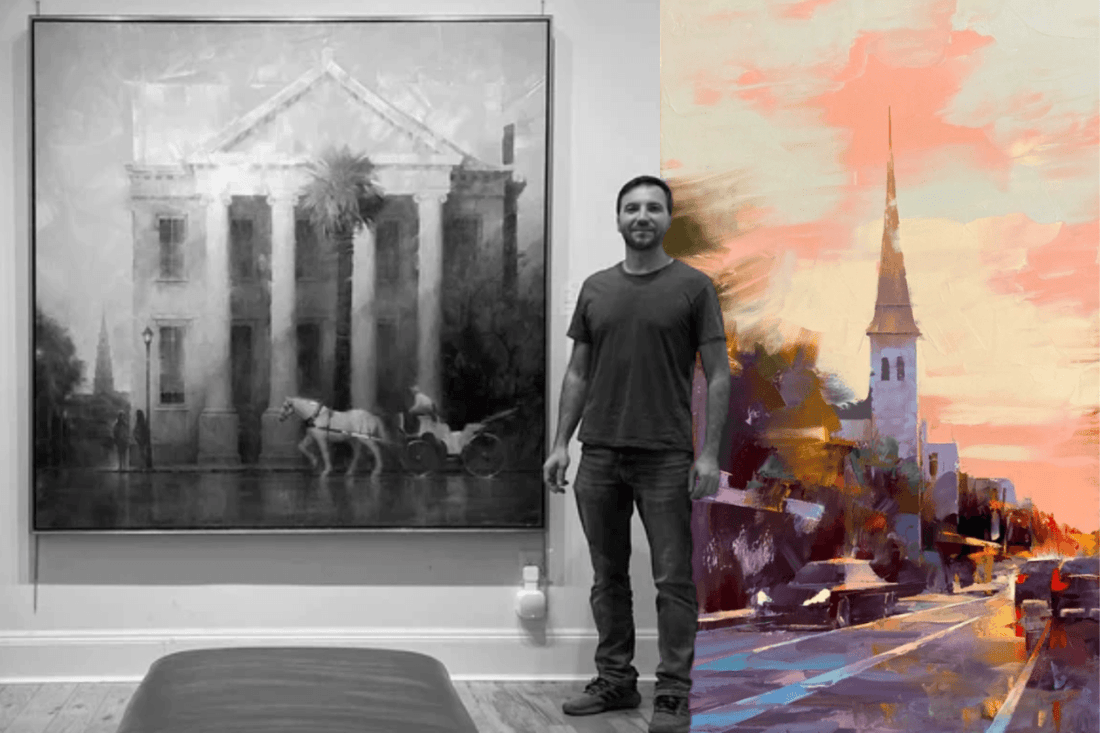 Artist Spotlight: Ignat Ignatov
Q&A with artist Ignat Ignatov
written by Jen Bouley.
 We all connect to art for different reasons. That is part of the beauty in it. When you find the piece that just won't seem to leave your mind, it almost feels like you've struck gold; you have found the one. Who is to say the journey has to end there? We share and celebrate our artists in hopes that it will evoke inspiration, emotion, and the opportunity to discover something new.
"If I could say it in words there would be no reason to paint." Edward Hopper
Artist Spotlight: Ignat Ignatov
1. How did you know that you wanted to be a painter? And how old were you?
I started showing major interest in drawing around 6 years of age and my mother noticed that and signed me up for extra art classes. Later on, at age 13, I was accepted in a 5-year Art School where I studied drawing, painting and sculpting. This school was very difficult to get into. I was competing with over 150 applicants for only 30 positions. There was a 3 day drawing and sculpting exam. Once in the art school, I got the classical European training where we constantly drew various subjects in compositions using the old cross hatching technique..
2. What is your favorite subject to paint? People? Landscapes?
My favorite subjects evolve over time as I explore around. For years, I painted portraits and figures while practicing painting from life. Lately I've been working on series of landscapes, seascapes and cityscapes. Some plein air and some from photo reference.
3. What was it like for you when you moved here to the United States? Did you come alone?
During the last year of my art school in Bulgaria, I heard about the US green card lottery and decided to enter it. Luckily, I got selected to receive a green card from that lottery as soon as I finished art school, so I just packed my backpack and moved to the US.  A few years later I became a US citizen.
4. Did you always know that you wanted to be a painter? Was there any other job/career you wanted to do?
I always knew I wanted to be an artist. My first job was actually a sculptor in Los Angeles sculpting toy figurines for animation and motion pictures characters such as Scooby Doo, Tarzan, Star Wars, Terminator, The Matrix and many other movies.
5. What is the hardest thing about being a professional artist?
I'd say the hardest thing is patience because you have to be willing to work really hard and accept the incremental growth. Basically there are no short cuts, so you have to be very patient.
6. What is your favorite thing about being a professional artist?
I love having the freedom to experiment and explore different techniques and subjects to see where it leads next.